Essential oils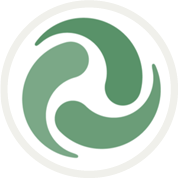 Several essential oils are known to reduce pitta and kapha. One example is tea tree oil that has been shown to balance all three doshas [23]. Tea tree oil preparations have been shown to improve acne [24]. Essential oils carry the risk for causing skin allergies and essential oils should be diluted in a carrier oil and then test on a small portion of the skin before they are used.
Herbs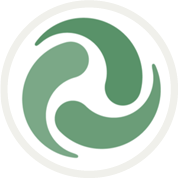 Herbs and supplements that either decrease kapha and pitta or balance the three doshas may help reduce the presence of acne lesions. Herbs that keep kapha and pitta from increasing include turmeric and neem.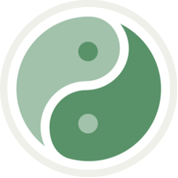 Acne from lung heat is often treated with herbs that release the exterior and clear heat from the lungs such as herbal formula Pi Pa Qing Fei Yin. [3] Niu bang zi (burdock seed) is an herb commonly used for for clearing lung heat and it has also shown an antibacterial effect on the bacteria Propionibacterium acnes the bacteria that causes acne.[25]
When the heat in the stomach is more pronounced, the formula may include huang lian (coptis rhizome) which clears heat, toxicity, and dampness from the stomach. This herbs are well known for their anti-inflammatory and has show antibacterial capabilities against p. acnes, the bacteria that causes acne.[26]
Heat toxicity is a reflection of acne inflammation. Herbal formula Wu Wei Xiao Du Yin (Five Ingredient Decoction to Eliminate Toxicity) has herbs that attack p. acnes such as zi hua di ding as well as herbs that reduce inflammation such as jin yin hua (honeysuckle) and ye ju hua (wild chrysanthemum).[26,27]
For acne that worsens with your periods, herbs to move qi and blood stagnation such as yi mu cao (Chinese motherwort), dang gui (Chinese angelica root) and dan shen (saliva miltiorrhiza) are great for moving blood and balancing hormones.
Herbs may also be used topically in creams, washes, and herbal facials. Dian Dao Shui (Upside down cream) is a classical topical formula which includes huang lian (coptis rhizome) and sulfur (liu huang).[3] Topically, huang lian and it's active ingredient berberine, has also been shown to reduce the production of sebum that leads to the clogged pores.[25].[28] Green tea has also been shown to topically fight acne bacteria.[29]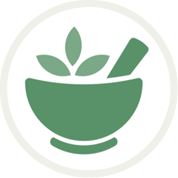 Naturopathic approaches to herbals include the following
The pore: Turmeric is one herb that has been shown to have a beneficial effect on the keratinization of cells in the pore[30]
The oil: The hormonal control of acne using herbs is common in naturopathic medicine. Herbs like Chaste Tree (Vitex agnus-castus)[31], Green Tea (Camellia sinensis)[32] and Saw Palmetto (Serenoa repens)[33] are known to have effects that reduce the common hormones associated with acne[34].
The bacteria: Herbs such as Oregon Grape (Mahonia aquifolium), Usnea (Usnea spp.), and Purple Coneflower (Echinacea angustifolia) can be helpful against the acnes bacteria of acne[35]. Other commonly used herbal remedies shown to inhibit of P. acnes include: Mangosteen (Garcinia mangostana), Hops (Humulus lupulus), Tea Tree (Melaleuca alternifolia)[36], as well as Green Tea (Camelia sinensis) and Pomegranate (Punica granatum).[29]
The inflammation: The herbal control of inflammation is common with herbs such as Turmeric (Curcuma longa)[37-39], Aloe (Aloe vera), and Licorice (Glycyrrhiza glabra) are shown to have anti-inflammatory properties.[36]